Post-symposium Tours
KUALA LUMPUR (Affectionately known as "KL" by the locals)
MALAYSIA'S DAZZLING CAPITAL CITY!
Kuala Lumpur was founded in 1857 at the confluence of the Gombak and Klang rivers. Its name literally means "muddy confluence". A settlement grew when a member of the Selangor royal family, Raja Abdullah, opened up the Klang Valley to tin prospectors. The thriving tin industry naturally attracted merchants. Under British rule, a number of headmen of Chinese kapitans oversaw the development of Kuala Lumpur.
Kuala Lumpur gained historical significance in 1957 when the first Malaysian flag was raised at Merdeka Square and it became the capital of the new nation. Since independence, the city has grown by leaps and bounds. Numerous celebrations are held in the city centre, including the Independence Day parade and Colours of 1Malaysia, the country's premier cultural extravaganza.
Apart from it being a financial and commercial center, KL as it's fondly referred to by denizens, is also a popular holiday destination. In addition to museums, themed attractions, park and lakes, it is also one of the region's most popular shopping hub, offering the widest range of brands, duty-free products and Malaysian souvenirs.
Local pride themselves on being connoisseurs of food. As a result, Kuala Lumpur boasts the best of cuisines in establishments from fine restaurants to food courts, coffee shops and street stalls. At any time, day or night, visitors will be able to find something to sample and savour.
A. KUALA LUMPUR CULTURAL AND HERITAGE TOUR
Kuala Lumpur with a character of its own, is known for its colourful cultures, races and traditions. The city owns interesting architecture, landmarks and unique handicrafts. The oriental and colonial part of the city with its interesting styles of Moorish, Arabian and Oriental buildings, traditional temples and mosques are worth admiring.
This half day Kuala Lumpur Cultural and Heritage tour will offer you a glimpse into the multi-cultural heritages of Kuala Lumpur city.
MERDEKA SQUARE AND ITS VICINITY
DATARAN MERDEKA (INDEPENDENCE SQUARE)
This square is significant historically as it was here that the British flag was lowered. The Malayan flag was then raised for the first time at the stroke of midnight on 31st August 1957 as independence was declared. Located opposite the Sultan Abdul Samad Building and in front of the Royal Selangor Club, Dataran Merdeka is often the setting for Independence Day parades and other national events. The flagpole which holds the Malaysia flag is also one of the world's highest at 100m.
SULTAN ABDUL SAMAD BUILDING
Located along Jalan Tuanku Abdul Rahman opposite Dataran Merdeka, this iconic building was completed in 1897 during the British administration. This historical building features unique Moorish designs and beloved clock tower.
KL CITY GALLERY
Located in a 114-year-old building just beside Dataran Merdeka, this gallery is a repository of all kinds of information on Kuala Lumpur. This landmark building was once used as the city's first public library. In efforts to preserve the heritage of Kuala Lumpur, exhibits including old prints, photographs and delightful miniatures bring the history of the city to life.
MASJID JAMEK
One of the oldest mosques in Kuala Lumpur, the Jamek Mosque was officially opened by the Sultan of Selangor in 1909, two years after construction was completed. Designed by A.B. Hubback, the mosque features distinctive elements of Moghul architecture. Very much an icon of the city, it is located at the meeting of the Klang and Gombak rivers which gave rise to Kuala Lumpur's name, "muddy confluence".
KL CITY CENTRE
PETRONAS TWIN TOWERS
In the heart of Kuala Lumpur, the iconic 88-storey twin towers soar above other buildings on the city skyline. Designed by renowned architect Cesar Pelli, it is stands at a height of 451.9m. Visitors can begin their tour of the towers with interactive displays that describe the construction before going up to the Skybridge, the world's highest two-storey bridge that connects the towers. They can then ascend 86 storeys up to the observation deck to take in breathtaking views of the city.
KL TOWER
Located in the heart of the city atop Bukit Nanas at 421m above sea level, KL Tower or Menara KL is a prominent landmark. It is set amidst the 10.05-hectare Bukit Nanas Forest, the oldest gazetted forest reserve in the country with an array of flora and fauna. A ride up to the observation deck will accord panoramic view of the city both day and night, while within the grounds are other attractions including an animal zone aquarium.
TUN ABDUL RAZAK HERITAGE PARK
PERDANA BOTANICAL GARDEN (KL LAKE GARDENS)
Fondly referred to as Lake Gardens by locals, this is the oldest park in Kuala Lumpur, It features landscaped gardens and walking trails within 92 hectares of undulating parkland, providing cool relief right in the city. Among its attractions are a Deer Park, Bird Park, Butterfly Park and Orchid Garden.
MASJID NEGARA (NATIONAL MOSQUE)
Built in 1965, Masjid Negara is right next to Kuala Lumpur's iconic railway station. Its design combines elements of traditional Islamic art, calligraphy and ornamentation. Situated among 13 acres of landscaped gardens, it has a capacity of 15,000 worshippers.
TUGU NEGARA (NATIONAL MONUMENT)
Located within the grounds of the Perdana Botanical Garden, the National Monument was built to honor those who sacrificed their lives during the nation's struggle against the threat of communism. One of the world's largest free-standing bronze sculptures, the monument was sculpted in 1966 by Felix de Weldon, creator of the Iwo Jima Monument in Washington D.C. The seven bronze statues symbolize different qualities including courage, strength and unity, with the topmost figure holding aloft the Malaysia flag
MALAYSIAN LOCAL PRODUCT
BATIK is a beautiful hand printed or hand drawn textile based on natural landscape, floral and oceanic motives.
Batik is a well-known textile product from Malaysia and it is best known for its designs and the creativity of the artisans showcasing the relationship between human and nature via the motives of the designs. The uniqueness of Malaysian Batik design is in the integration various floral, leafy, oceanic and other motives while at the same time, Malaysian batik is also well known to include vibrant coloured tones making it vibrant, presentable and appealing to designers and customers.
Primarily, there are two main types of batik which are produced in Malaysia today. The first type is the hand-painted Batik or called Batik canting and the second type is block-printed Batik. The difference between the two types lies in the production techniques, motif and aesthetic expressions; each is often classified according to the tools used during the production of the textile.
The evolution of Batik can be seen in it's usage where it's functionality has been extended from being used as Sarongs to more versatile purposes in casual dresses, caftans, kimonos, pareos, bermudas, shorts, scarves, ties, clothes, home decorations and others.
B. EDU-PARK UPM
The EDU-PARK program is an innovative initiative by UPM to bring the community to innovation in agriculture, science, technology and life in general in ways that are interesting and people friendly.
UPM CONSERVATORY PARK (Institute of Bioscience)
UPM Botanical Garden has almost 600 collection of wild plant species as a result from scientific expedition all over the country since 2003. It is divided into 11 primary zones consisting of aromatic plants, medicinal plants, ulam (herbs), wild gingers, pitcher plant, aquatic plants, forest fruits and ferns. The pedestrian track is equipped with information boards. This includes an interactive learning with the IPad application and free WIFI facility.
MALAY HERITAGE MUSEUM
Malay Heritage Museum (Muzium Warisan Melayu) is located at Faculty of Modern Languages and Communication, UPM and it was the first of its kind was launched in Malaysia. This is the best place for you to learn about the cultures practices among the Malays.
High quality Malay textile collections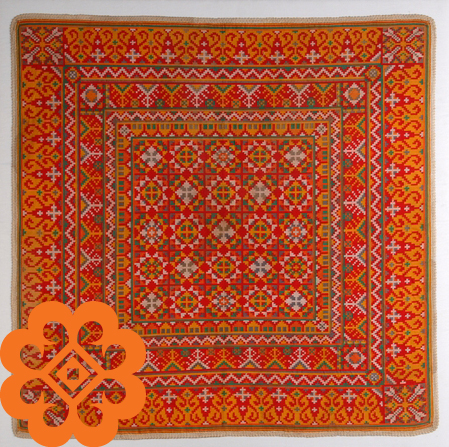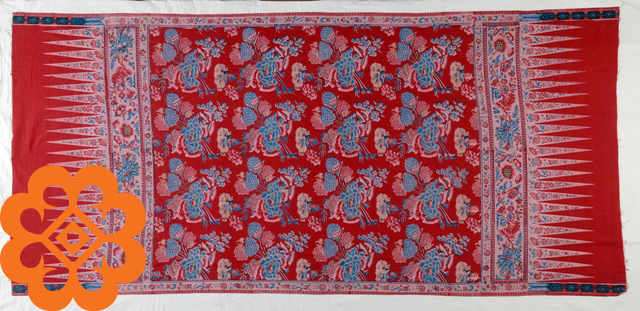 (Source: http://www.muziumtekstilnegara.gov.my/)
Woven fabrics and patterned by ancient Malay designers such as the limar, pelangi, cindai, kelingkan cloths and they were produced through the knowledge in art and science. For example, the cindai cloth is a woven fabric made out of fiber extracted from herbs that is believed to also be used as an antidote. Now everyone has an idea why Hang Jebat was still be able to survive up to five days after being stabbed by Hang Tuah, as it was told that the wound was wrapped with the cindai cloth.
Malay wardrobe collections
(Source: http://www.muziumtekstilnegara.gov.my/)
The collections consist of garments for men, women, and kids such as shirts, pants, skirt-type adornment known as samping, various types of cloths and head dresses for men known as tanjak. Also included in the museum's wardrobe collections are accessories that are worn with the garments such as belt buckles known as pending, girdles, belts, brooches and necklaces. In addition to display the subtle art of the Malays, these collections also demonstrate on how the ancient Malay community designed such garments according to function and situation.
Malay weaponry collections
Source: http://www.muziumnegara.gov.my/)
Showcasing unique Malay weapons such as cannon known as lela rentaka, spears, harpoons, machetes, swords, various types of knives known as tumbuk lada and badik as well as a series of keris collections. Kris is not only designed to be used as a weapon but also used to protect pride and dignity. It is also displayed as a unique piece of art and often crafted with top-notch quality. Since 800 years ago until today, keris has remained so close to the hearts of the Malays.
Malay household equipment
(Source: http://www.bbc.co.uk/ahistoryoftheworld/objects)
Among other unique artifacts on display is a flint lighter known as Gobek Api. It is a small device used to light a fire, which was invented through the wisdom of the ancient Malay community. It consists of combined skills in physics, chemistry, and biology and its function is essentially based on the concepts of pressure, compression and friction. History of Gobek Api is only found in the Malay world, especially in the north and used in the 17th and 18th centuries. The Malays had used Gobek Api about 100 years before the west created matches and it took another 130 years later for Ronson, an American company to invent modern lighters. Unfortunately, today, the creation of Gobek Api has been patented under the name Fire Piston by a United States-based company.
DINNER with MALAY TRADITIONAL FOOD
Let's experience the unique culture of Malay table manners with 'sarong' and enjoy our Malays delicacies with some musical traditional instruments performance in the Malay houses at the end of the tour.
Malay cuisine is known for its vibrant and diverse flavors, eclectic influences and rich history. Rich in spices such as kaffir lime, turmeric, ginger, black pepper, coriander and lemongrass, each of which have brought in different flavors to create a distinct and vibrant cuisine.
Like other races, there are rules and taboos that you must observe which lead you to the Malay's table manners. The Traditional Malay feast is laid down on the floor. When all guests are seated facing a square piece of clothes called saprah (similar to a tablecloth but laid on the floor), food will be brought in.
Malay meals are not served in courses, rather, all food are presented at the same time. Using a small bowl with water or ketor (a jug with cleaning water, together with a big bowl to catch the remaining water), you dip the tip of all your right fingers for cleansing. The meal will be eaten with your right hand (without fork and spoon). Left hands should never be used to handle food at any circumstances.
Costs for the KL City- UPM Campus tour
At the moment, we can expect the costs to be approximately US$50 (including food and transportation). We will be accepting payment during the symposium.
We can assure you that it will be an exciting experience and now's the time to indicate your expression of interest!